Dart Maintenance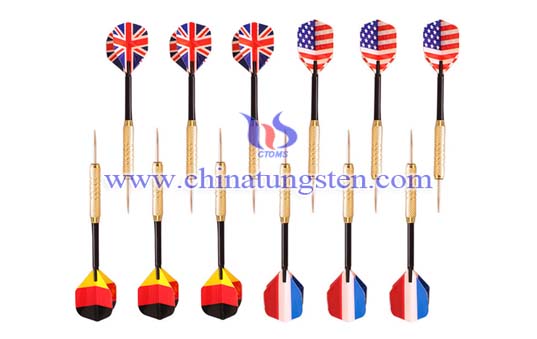 Darts don't need a lot of maintenance. Most part is replicable like shafts, flights, soft tips etc.
Soft tips often bend. It's possible to bend them back manually but it's better to replace them frequently.
Steel darts points usually don't bend, but it can happen in some cases. But the points do get blunt. Here you can use a dart sharpener; my choice will be grinding paper. Simply buy a piece of fine grinding paper and lay it flat on a table, roll the points over the grinding paper.
Keep your dart safe with a case or a dart wallet when you not use them. There is a lot of different cases to choose from and the price on this will vary depends on the cases.
Cleaning darts
You may often see players use chalk or form for wax to get better grip on the darts.
A good way to keep the grip on the dart is to make sure that they are clean. When you buy a new set of darts the grip is good, when you have played them for a couple of months or so maybe less, the grip on the dart is not that good anymore. This is because grease/fat from your fingers affects the grip on the darts.
There is a simple solutions, find a container that can hold your barrels. Add 20 ml of washing up liquid, and then fill the container whit warm water. Then make sure the barrels lie in the container over night. When the morning comes simply remove the barrels out of the soap water and rinse them with clean water and wipe them dry.